191st Assault Helicopter Company
2018



Clarksville, Tennessee
September 13 - 16, 2018
<><><><><><><><><><><><><><><><><><><><><><><>

OK everybody, the reunion is still on after a hiccup in the original plans. The Marriott we selected was not going to be finished in time as promised. John Haig has closed the deal with another location in the area. The new location is the Riverview Inn and Information will be posted soon on our website. The contracts are being forwarded to Bill Janes for review and signing. The one change that we were willing to live with at this late date is that the banquet will be moved from Saturday night to Friday night. So, new info should be available on our web site, this venue and Ed McKee will also be putting out the new info to his minions. Be sure and thank John Haig when you see him for getting this thing fixed very quickly at this late date. Please check with our web site for the official info in order to avoid any misunderstanding that may arise from the rumor mill. Thank you for your patience and I am sincerely hoping to see all of you in September.
Harold Stitt
Boomerang 17
---

UPDATED NEWS WILL BE POSTED HERE SOON!
OLD
Mariott TownePlace Suites Clarksville
120 Fair Brook Place
Clarksville, TN 37043
Scroll Down for Latest Reunion News
Reunion Itinerary
As at previous reunions, the central meeting place will be the hospitality room, where the 191st family can meet, chat, share pictures, and just be together again. The hospitality room will be available throughout the reunion, and snacks and beverages will be available there.
Thursday, September 13, 2018 - Arrivals / Hospitality Room
Friday, September 14, 2018 - Ft. Campbell Tour, Hospitality Room
Saturday, September 15, 2018 - Hospitality Room, Officers Meeting / Business Meeting / Banquet
Sunday, September 16, 2018 - Memorial Service and Farewells
Hotel Reservations and Cut-off
Attendees are responsible for their own travel and hotel arrangements.
Cutoff date to get the 191st group rate is August 20, 2018.
Mariott has provided a link for online reservations. Click HERE for Hotel Information and to make your reservations.
This link provides the group rate.
You can also reach Mariott TownePlace Clarksville Group reservations by phone at 888-236-2427. Reference the 191st Assault Company Reunion
Group Room Rate is $109.00 per night plus tax, and includes daily breakfast.
Reunion Registration (Required)
Since some reunion expenses require pre-payment and a headcount, we need for those attending to complete the registration form and return it with the appropriate fee by August 20, 2018.
Mailing address for the 191st Association is:
191st AHC Association
3330 N. Galloway Avenue
#304-90
Mesquite, TX 75150
Fees for registration and the banquet are listed on the printable Registration Form below:

Click HERE for the Registration Form in PDF Format
Support the 191st AHC Association
Regular and Life (voting) memberships are available to all former 191st AHC members. Membership begins January 1st of each year and ends on December 31st for Regular members and dues are paid annually. Life membership is perpetual.
Regular Membership is $20.00 per calendar year.

Life Membership is based on age:
Age Fee
54 & Under $300
55-60 $275
61-65 $250
66-70 $225
70 & Up $200
Association Members can view their membership status by Clicking HERE
Click HERE for a Membership Application to join the 191st AHC Association
---
---
Reunion News and Announcements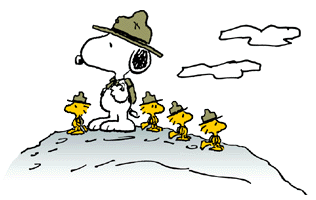 We are Looking for YOU at this reunion, so pack your bags and join us.
---
---
2/28/2018
The 2018 191st AHC reunion site has been selected. Jon Haigh has volunteered to host this reunion in Clarksville, TN.
For the golfers, the course at Ft. Campbell is available on Friday and or Saturday, September 14 / 15. Green fee $38 including cart, and club rental $8. Contact Jon Haigh via email (jonbh@charter.net)
For those interested, a bus tour of Ft. Campbell is available on Friday, September 14. The tour includes Lunch on post for $5.50 cash payable when boarding the bus. If interested in the tour, please indicate the number of seats you need on the registration form for our headcount.
As most of us know, putting on a reunion is a lot of work, and we appreciate Jon for stepping up for this one. If you would like to pitch in and help, let Jon know.
See Ya in Clarksville!
Bill Janes
---
2/28/2018
Subject: 191st AHC ASSOCIATION MEMBERSHIP
This reunion is sponsored by the 191st AHC Association and it's members. We invite all who formerly served in the 191st to join the 191st Association, but service in Vietnam is not automatic association membership.
We need your financial support to keep these reunions coming.
You can check your membership status on the link provided below. If your membership is expired, please renew it. If your name does not appear, please join the association.
In order to vote in the election of Officers, or to participate in the 2018 Business meeting, you need to be a current member of the 191st AHC Association.
Association Members can view their membership status by Clicking HERE
Click HERE for a Membership Application to join the 191st AHC Association

Questions? Email Bill at bj@191ahc.org
---
2/28/2018
TownePlace Suites in Clarksville is 54 miles from Nashville Airport.
The hotel does not provide a shuttle.
Click here for a link to Ground Transportation on the Nashville Airport Website.
---
Click Here for the Morning Report (Attendee List)
---