191st Assault Helicopter Company


For Unit Members, Families, and Guests

Las Vegas, Nevada
September 8 - 11, 2016
<><><><><><><><><><><><><><><><><><><><><><><>
Suncoast Hotel & Casino
9090 Alta Drive
Las Vegas, NV 89145
Scroll Down for Latest Reunion News
Reunion Itinerary
As at previous reunions, the central meeting place will be the hospitality room, where the 191st family can meet, chat, share pictures, and just be together again. The hospitality room will be available throughout the reunion, and snacks and beverages will be available there.
Thursday, September 8, 2016 - Arrivals / Hospitality Room
Friday, September 9, 2016 - Hospitality Room
Saturday, September 10, 2016 - Officers Meeting / Business Meeting / Banquet
Sunday, September 11, 2016 - Memorial Service and Farewells
Reunion Registration (Required)
Since some reunion expenses require pre-payment and a headcount, we need for those attending to complete the registration form and return it with the appropriate fee by August 4, 2016.
Mailing address for the 191st Association is:
191st AHC Association
3330 N. Galloway Avenue
#304-90
Mesquite, TX 75150
Fees for registration and the banquet are listed on the printable Registration Form below:

Click HERE for the Registration Form in PDF Format
Hotel Reservations and Cut-off
Attendees are responsible for their own travel and hotel arrangements.
Cutoff date to get the 191st group rate is August 4, 2016.
Suncoast Hotel and Casino has provided a link for online reservations. Click HERE to take a tour of the hotel and make your reservations.
This link provides the group rate.
You can also reach Suncoast Group reservations by phone at 866-636-7111. Reference the 191st AHC (Group number A6AHC09)
Group Room Rates
| | | | | | |
| --- | --- | --- | --- | --- | --- |
| | WED 9/7/16 | THU 9/8/16 | FRI 9/9/16 | SAT 9/10/16 | SUN 9/11/16 |
| Deluxe Room Rates | $54.00 | $54.00 | $92.00 | $92.00 | $54.00 |
| Golf View Room Rates | $69.00 | $69.00 | $107.00 | $107.00 | $69.00 |
| 1 Bedroom Executive Suite Rates | $175.00 | $175.00 | $225.00 | $225.00 | $175.00 |
| 2 Bedroom Mediterranean Suite Rates | $215.00 | $215.00 | $275.00 | $275.00 | $215.00 |
| 1 Bedroom Tuscany Suite Rates | $300.00 | $300.00 | $350.00 | $350.00 | $300.00 |
| 2 Bedroom Presidential Suite Rates | $400.00 | $400.00 | $485.00 | $485.00 | $400.00 |
Suncoast Hotel

has a mandatory $12.99 per day Resort Fee which is in addition to room and tax charges. Benefits include access to the 24-hour fitness center, Wi-Fi in the guest rooms, self-parking, single serve coffee brewers, in-room safe, in-room refrigerator, scheduled airport shuttle service (reservations required), unlimited toll free and local telephone calls, wake up service and paging. The hotel surcharges credit card, long distance, and special assistance operator calls. Benefits are subject to change without notice.

Support the 191st AHC Association

Regular and Life (voting) memberships are available to all former 191st AHC members. Membership begins January 1st of each year and ends on December 31st for Regular members and dues are paid annually. Life membership is perpetual.

Regular Membership is $20.00 per calendar year.

Life Membership is based on age:
Age Fee
54 & Under $300
55-60 $275
61-65 $250
66-70 $225
70 & Up $200

Association Members can view their membership status by Clicking HERE

Click HERE for a Membership Application to join the 191st AHC Association
---
Reunion News and Announcements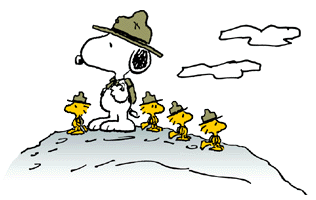 We are Looking for YOU at this reunion, so pack your bags and join us.
---
Click Here for the Morning Report (Attendee List)
---
11/4/2015
The 2016 191st AHC reunion site has been selected. Dennis and Tracie Stits have volunteered once again to host another Vegas reunion.
Details affecting reunion costs are being worked out, and once complete reunion and hotel registration information will be posted here.
See Ya in Vegas!
---
3/1/2016
Reunion update - Memorial Service
All persons wishing to light a candle at the Memorial service Sunday morning on September 11,2016 for a brother we lost please contact August Kraemer.
Please keep checking the web site for future updates.
Thanks
Dennis
---
3/1/2016
Reunion Update - Golf
Members of the 191st Assault Helicopter Company
I always enjoyed playing golf until I broke my back, after that no swing.
Harrell Guidry is in charge of Golf for the 2016 reunion. He said he will do his best that a good time will be had by one and all.
Contact Harrell: kgid@gt.rr.com
So if you call yourself a Golfer, Duffer or just a Hacker come on out and play golf. I have a pair of clubs or two for loan (please do not throw them in the lake) or you may rent clubs at the course.
By the way did I mention we have hotel rooms available 3 days before the reunion starts and two days afterward at the quoted weekday rate just in case you want to make a vacation out of it.
Expecting to see ALL of you and bring a few FRIENDS and FAMILY.
Dennis
---
3/9/2016
191st A.H.C. reunion goers
One of the great things about Las Vegas is the wide variety of entertainment all over town.
My wife is not a big fan of flowers or candy for Valentines Day so I took her to the Cross Roads Cafe to see Michael Grimm perform. He won Americas got talent a few years back. Lounge shows are all over town with some great entertainers. Tickets to most of these shows are priced under $35.00.

The crossroads is in the House of Blues located inside the Mandalay Bay Hotel. The show is normally complementary and should you chose to eat dinner it will run under $60.00 for two of you with beverages and desert.
For those of you planning to come early or stay late for the reunion you just might want to find out where your favorite band of performer will be while you are in Las Vegas. Trust me your wife will like it better than flowers.
Tracie and I are working on getting a few complimentary tickets to some shows and you will find those updates on the WEB site. Bill will post them as we are able to secure them. Most of the tickets will most likely be for Thursday and Friday and possibly Wednesday for the ones who come early. When we post the ticket info it will be first come first served. You will need to respond to me not Bill in order to claim your tickets. This is just one of our goals and hopefully we can get it on.
Does your wife play golf? Well Vegas is the perfect spot to let her play a round of golf with you. Harrell Guidry is waiting to find out how many golfers to plan your fun in the sun while in Vegas.
Our speaker is Stan (THE MAN) Cherrie. The entertainment is that golden voiced tenor Kevin Kenny. The venue is fantastic and the reunion dinner is top of the line. The hospitality suite will hold about 60 to 75 people so there is plenty of room. The bar is self service with wine,whiskey and beer. Snacks,veggie trays and a few surprises await you.
So whats not to like? Air conditioned comfort with a heated pool, a gym if if really want it. 16 movies theaters,64 lanes to bowl on. Food and booze available in the hotel 24/7 . And time with some of the best people you have ever known.
If you are in contact with the family of any former member of the 191st please ask them to come to this reunion to meet the brothers their loved one served with. All they need to do is go to our web page that Bill has setup and follow the instructions.
SEE YOU IN VEGAS
Dennis
---


Click HERE to view and print information about the Hotel - Airport Shuttle
Note: The Suncoast shuttle is marked, and parks on ground level zero between spaces 15 and 23
---
3/27/2016
A Note from the Webmaster:
The response in registrations for our reunion so far is impressive, and I am pleased to see a number of registrations from folks that have not attended a reunion before.
I have just learned that during a previous reunion one of our 191st brothers felt left out, and could find nobody he knew. As a result his first reunion would be his last.
We can't control who comes to these things, and we can't control how many of your old buddies will be there.
What we can control is the WELCOME HOME that everybody gets from all of us.
So get that pat on the back in gear, and the handshake working. That's what reunions are for, and we all need a little of both.
See you in Vegas,
Bill
---
3/31/2016
Subject: 191st AHC ASSOCIATION MEMBERSHIP
This reunion is sponsored by the 191st AHC Association and it's members. We invite all who formerly served in the 191st to join the 191st Association, but service in Vietnam is not automatic association membership.
We need your financial support to keep these reunions coming.
Right now we have 105 members, and 57 whose dues are current and eligible to vote at the business meeting.

You can check your membership status on the link provided below. If your membership is expired, please renew it. If your name does not appear, please join the association.
In order to vote in the election of Officers, or to participate in the 2016 Business meeting, you need to be a current member of the 191st AHC Association.
Association Members can view their membership status by Clicking HERE
Click HERE for a Membership Application to join the 191st AHC Association

Questions? Email Bill at bj@191ahc.org
---