Disciples In Camouflage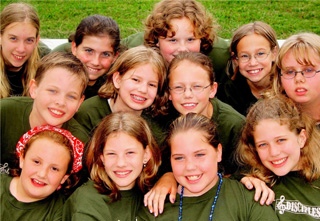 The kids wrote the lyrics and Terri Beckham wrote the music. The song was written and recorded in the spring of 2003, and recorded as a video.. The group was made up of fourth, fifth and sixth graders, comprising the White House Christian Academy Chorus from White House, Tennessee.
Disciples in Camouflage is a tribute to those that serve and have served from Terri and these Kids.
Click HERE for the Video
---
You prepared for battle on your knees
And wore the armor of the Lord.
Troops of heaven, warriors of God,
His disciples in camouflage.
You risked your lives for those you don't know
You fought to set them free.
You can't disguise the freedom in their eyes
Thanks to disciples in camouflage.
Red, white and blue
For me and for you.
Blessed is the nation
Whose God is the Lord.
He was your strength, your refuge, your rock,
You're his disciples in camouflage.
You're heroes,
You're disciples in camouflage.
Copyright 2003 Terri Beckham, All Rights Reserved